Ali is no stranger to hardship. His farm in Mandera County, Kenya is his family's only source of food and income, and in a region prone to both drought and flood neither food nor money is ever plentiful or certain.
This year a long period of drought was followed quickly by destructive floods, and just when the harvest was ready an invasion of desert locusts arrived. Their trail of destruction left Adan devastated.
His hopes of feeding his family and paying for his four children to attend school vanished almost overnight.
Thanks to you and others like you, ADRA was there to help.
Ali, and others like him, were provided with a cash-transfer to ensure he could buy food for his family and supplies to help re-establish his farm before the soon-to-arrive rains.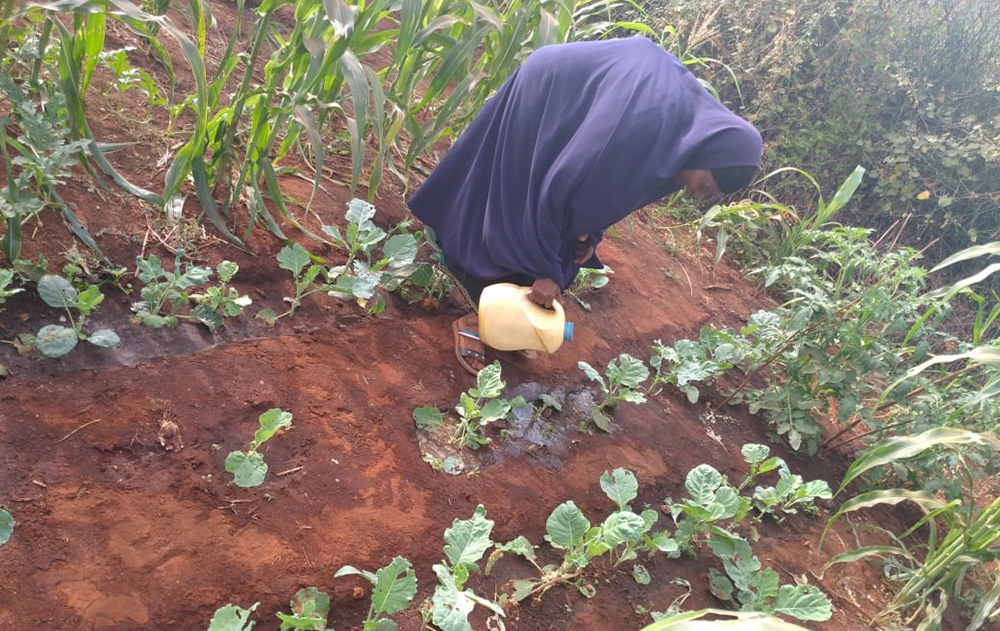 Mrs. Guracha watering her kitchen garden.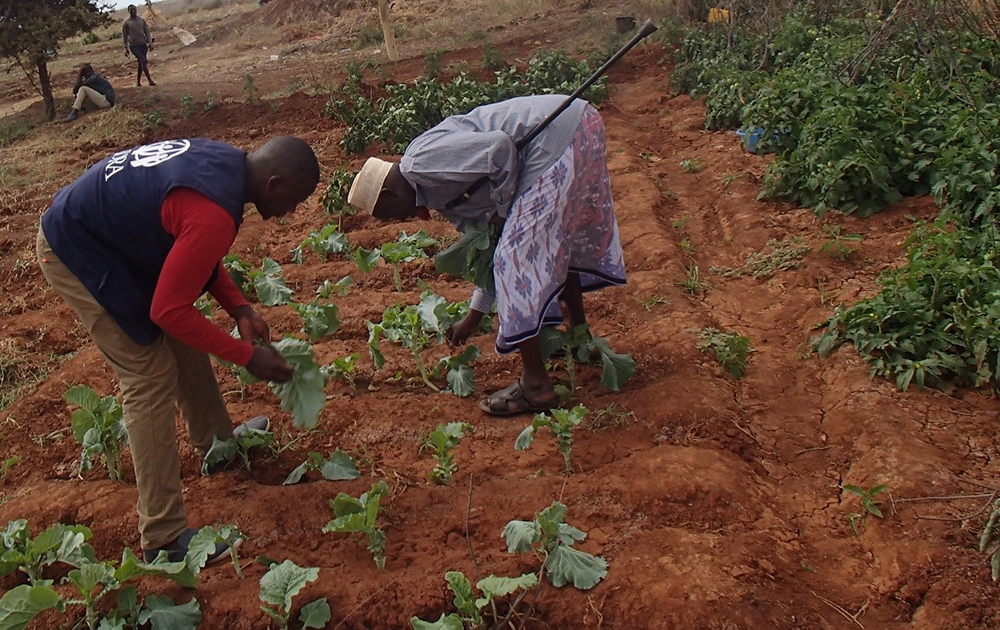 Mr. Guracha and ADRA's livelihood officer on his farm.
"I am glad that I was a beneficiary of this response," Ali says. "I was able to buy food for my family after losing most of my produce to the invasion. We also bought water and vegetable seeds that my wife and I planted during the long rains from March to May."
"And, thanks to the knowledge acquired from ADRA, my wife is implementing new dryland farming techniques in her kitchen garden at home to supplement our children's diet."
Thanks to you, Ali and his family don't have to worry about going hungry – and he has hope for the future.
"Thanks to ADRA's support I have the confidence to continue farming after almost giving up following the devastating destruction. For that reason, I will forever be grateful."
Thank you! Your support ensures people like Ali can continue to feed and send their children to school.