by: Lydia Mutuwa, ADRA Uganda, with Heather Grbic, ADRA Canada
Imagine working as one of eight medical staff, serving a population of over 23,000, many of whom live in far-flung, hard-to-reach places.
The staff of the one health facility in Omiya Anyima subcounty in northern Uganda don't have to imagine – this is their reality.
The TOGETHER project, with generous funding from Global Affairs Canada and in partnership with ADRA Uganda and Mildmay, is giving a helping hand to the medical and support staff in delivering quality care. TOGETHER provides Continued Medical Education on various topics directly related to the services provided by the medical staff. The project also facilitates mentorship and coaching to further build confidence and skills.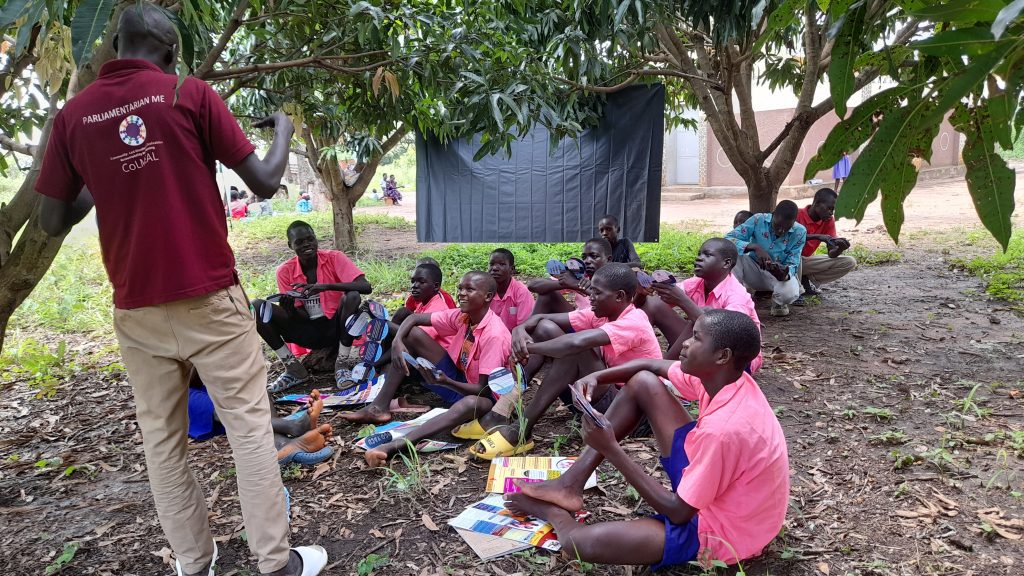 Similar training is provided to the support staff, also known as Village Health Teams (VHT). Members of the Village Health Teams live in communities that are hard for medical staff to reach. With their training, they become the eyes, ears, and advocates of health and well-being in their communities.
Okwera Vicent is a member of the Village Health Teams. Here is his story:
"Before my training from ADRA, I didn't understand my role. The health workers called us if there was any activity like vaccinations. They asked us to assist in carrying out the activity by mobilizing the community. Basically, all I knew was to mobilize the community and carry out vaccinations.
"However, after the [ADRA] training, I realized there's much more than mobilization and vaccination. I learned how to provide counseling to people who have suffered stressful situations. I learned that it is my role as a VHT to help people understand primary healthcare, teach people how to establish and maintain hygiene and homes, identify health-related problems in the community and refer them to the health facility through the health assistant, and handle cases of sexual and gender-based violence (SGBV) through identification, referral, and follow-up to ensure appropriate service delivery for SGBV survivors.
"My knowledge of people management has improved a lot. I can now speak to the people, and they understand. I've gained a lot of experience in community service since the training. Thanks to ADRA and the Canadian government for building my capacity to serve my community.
"During the training, we learned how to come up with work plans. During our sensitizations, we were able to identify two villages in my own parish that needed urgent intervention in terms of health, SGBV, and WASH facilities. My own village and a neighbouring village are hot spots for Karamojong cattle raiders because of the beautiful rocks that provide them hiding places where they plot their attacks."
These cattle raiders are armed and are known to resort to violence. They increased their raids beginning in April 2023, escalating the risks to the local population. The army has been deployed to provide protection. To that end, they set up temporary camps around the school in each village. The conditions are crowded and unsanitary, leading to an increase in sickness, disease, and sexual and gender-based violence. Due to a curfew of 4 pm and the long distance to the closest health facility, many in the two villages lack necessary healthcare.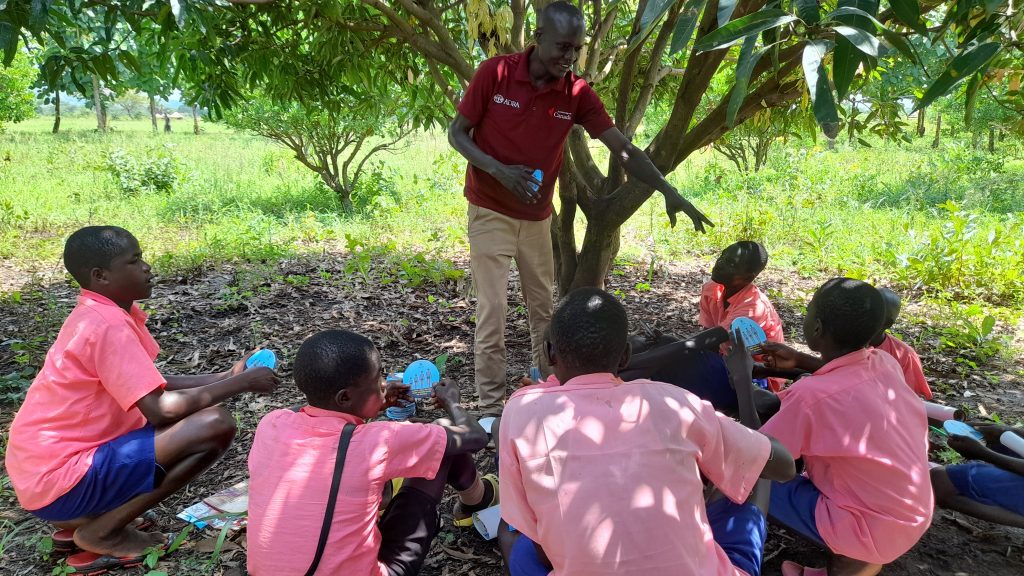 "All this has increased the vulnerability of these two communities, requiring urgent intervention in the form of an integrated [health] outreach.
"Fortunately, Mildmay and ADRA have been monitoring our activities since the training. During the joint monitoring and mentorship, we raised these issues and they immediately responded. This was my first opportunity to practice what I had learned with the support of my mentors.
"With my fellow VHTs, we mobilized the communities first for awareness and assessment, together with Mildmay and ADRA, to hear more of the challenges from the community. The [health] outreach followed on June 27th and 28th.
"During the outreach, I was able to carry out sensitization on SGBV and sexual and reproductive health and rights (SRHR). Together, with other VHTs, we were able to support the health workers in screening for SGBV cases and refer them to counseling. I am currently following up on the cases that we identified during the outreaches to see that they get justice and the services they require.
"My community is proud of me. They can now report SGBV cases to me. They were happier when I acted as an advocate for the integrated outreach which brought medical services close to them.
"I am more beneficial to my community as a VHT now than before. I can now stand before people and sensitize them on SGBV and primary health care.
"We are the [health] facility's helping hand because now we can handle minor health issues in the community and only refer complicated cases to the health facility. This reduces the workload of our healthcare providers since we have only one health facility in the entire subcounty."
In addition to reducing the overwhelming workload of healthcare providers, trained VHTs simultaneously advocate for and ensure better health and well-being for their communities. Their presence in their communities extends a health facility's reach into remote areas. Their knowledge and skills will continue to benefit their communities long after the project has ended.
Thank you for making work like this possible!
To learn more about the TOGETHER project, visit Health – ADRA Canada!