High in the mountains of Peru, lies the community of Chilca. Remote and unforgiving, at 13500-15500 ft above sea level, the temperature can quickly drop to -5 degrees. These freezing cold temperatures bring rain, snow, and blustery winds that negatively affect the local inhabitants' health. The harsh conditions exacerbate vulnerabilities, especially for the very young and the very old.
With their precarious economic condition made worst by the COVID-19 pandemic, few have adequate warm clothing. The breeding of South American camelids such as llamas, alpacas, vicuñas, and guanacos is the main economic activity. But each year, thousands of animal deaths are reported due to the extreme cold or a shortage of forage, which is their primary food. As a result, few families are able to break the cycle of poverty.
Mario is 32. He and his 30-year-old wife Medalit, 10-year-old daughter Lucero, and one-year-old daughter Abigail live in a small house in Chilca.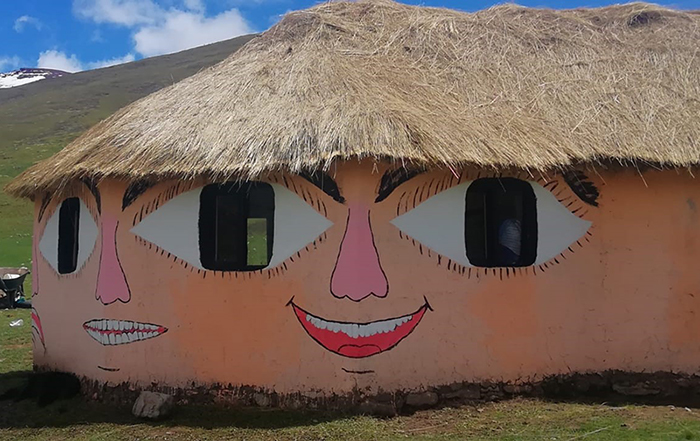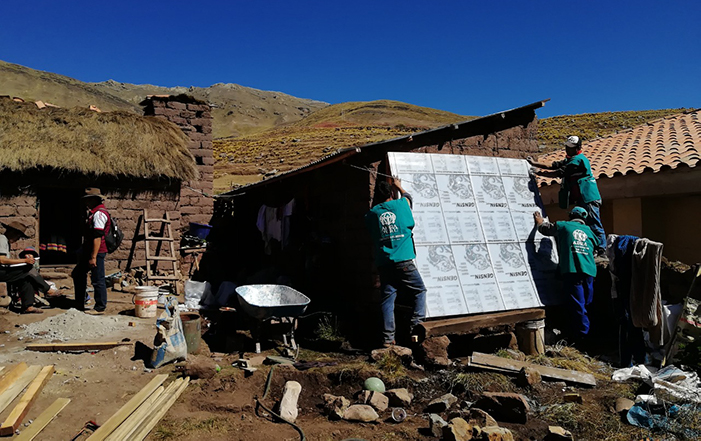 Before ADRA in Canada's Peru Warm Houses project, Mario and Medalit's home had no proper floor, heating, or electricity. They did not have clean drinking water or a toilet. Their stove was a traditional oven that did not have a vent to the outdoors. Each time they cooked their home would fill with smoke. As a result, their health was seriously affected by acute respiratory infections and pneumonia.
With the arrival of the Warm Houses project, Mario felt the bright light of hope. ADRA's team of specialists worked to substantially improve their home by installing a wooden floor, a second roof, a solar heater, and a Trombe1 window in the bedroom. ADRA also installed a new kitchen stove with adequate ventilation. These changes have made their home warmer. The temperature in the bedroom, where Mario's entire family sleeps, has increased by up to 10 degrees Celsius.
"Before the project, we used six to seven blankets in our beds, and it was still difficult to get warm," Medalit explained. "But now, as the solar heater works all day long, it heats the whole room, which is very airtight, allowing us to use only three or four blankets at night. It is also wonderful to have light in the house and to do our activities safely at night. Before, we used to light the house in an artisanal way using grease in a jar with a little alpaca wool as fuel. This was very harmful to our eyes. The solar panel system that was installed has solved this problem. Now my daughter can read her picture book and do her homework. My husband and I can continue hand knitting a sweater, a poncho, and other things to keep the family warm."
Today, Mario's house has many faces. Mario says, "These faces represent the different stages of my life. The faces represent sadness and anger before the project, and now, after the project, a happy face. Thank you, ADRA."