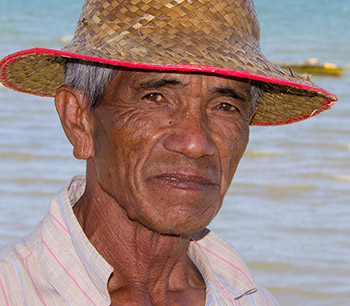 Rogelio is a fisherman in the Philippines. When Typhoon Haiyan swept through his village in November 2013 his house and fishing boat were destroyed.
At 71 Rogelio should be thinking about retirement, but because of a family crisis, he is still responsible for the livelihood of six grandchildren, one of them who is visually impaired.
With no boat, Rogelio was suddenly faced with no way to feed or provide for his family. Thankfully, ADRA began to work in his village. With funds raised from our faithful supporters right after the storm, ADRA Canada has been able to help many fishermen like Rogelio build new boats. Now they are back out in the water every day, making the income that they need to sustain their families.
Your gifts have made a real difference helping people recover in the Philippines. Thanks for continuing to remember people in crisis and need.