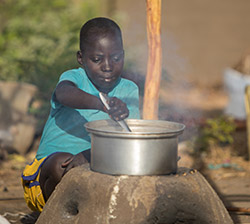 With your partnership and the support that we receive from the International Humanitarian Assistance (IHA) Program of Global Affairs Canada (GAC) and the Canadian Foodgrains Bank (CFGB), ADRA Canada is responding to the current humanitarian crisis in Kenya, South Sudan, Uganda and Somalia.
Here are the most recent programs that have just been funded:
South Sudan
Drought and ongoing civil war have combined to cause famine conditions in South Sudan. ADRA Canada, in partnership with CFGB will be assisting hungry people with food in the Provence of Kapoeta North. With a budget of $529,076.00 this program will bring life-saving food to over 13,000 people in South Sudan.
South Sudanese Refugees in Uganda
Because of the violence in South Sudan, over one million people have flooded across the border into Northern Uganda in the last 8 months. These refugees have fled their homes with nothing more than they can carry and are in desperate need of emergency assistance. With $1,360,000 of funds provided by Global Affairs Canada, ADRA Canada is helping people establish themselves in refugee settlements in Uganda.
Kenya
Many parts of Kenya are suffering from severe drought. A $500,000 project of emergency food distribution will help relieve hunger for an estimated 4000 people in the Mandera West region of Kenya. This project is primarily funded by CFGB with matching funds from ADRA Canada.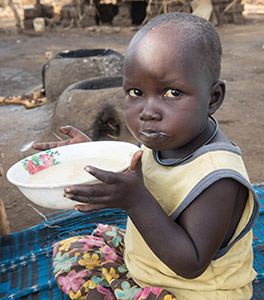 Somalia
Many authorities are predicting that the current drought happening in Somalia will end up being worse than the one that took the lives of over 200,000 in 2011. Immediate assistance is essential to save lives. With $500,000 from CFGB, ADRA Canada will be implementing a program that will assist 6000 people in some of the most affected communities.
Myanmar
In addition to the drought in Africa, ADRA Canada will be renewing an assistance program to internally displaced people in Myanmar (Burma). With a budget of $1,160,000, funded primarily by Global Affairs Canada, this program assists some of the most vulnerable people who have been displaced from their homes because of civil conflict in Kachin and the Northern Shan States.
Thank you for your continuing support of the emergency response programs of ADRA Canada. Your thoughtfulness and compassion are helping us bring comfort and life-saving support to people who are suffering and in need.