The news reports we are receiving from Ukraine each day leave us in shock and heartbreak. As of March 31, the number of people who have fled the country has risen to 4 million. Others who have fled their homes to find shelter in safer places inside Ukraine have now reached 6.5 million. Local authorities say more than 90% of all hospitals and schools in the city have been damaged, and 40% of them have been destroyed.
ADRA continues to make a significant impact in the lives of those affected. The ADRA Ukraine staff, while victims themselves have been working non-stop since the day the war began. They have been joined by over 300 volunteers from the Adventist church and the Hope Channel in Ukraine.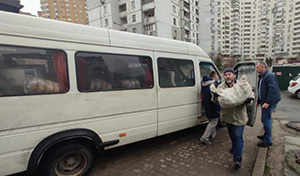 Working together ADRA Ukraine and the church are providing emergency food, water and shelter even as the shelling continues around them. A priority effort has gone into helping people evacuate the hot spots to safer regions in Ukraine or across the border to safety. For the most vulnerable people, who have fled with nothing, ADRA is helping with cash assistance. People receive a card that has been charged up with funds that they can use to purchase food, clothing or other supplies.
ADRA offices from Ukraine to Belgium, Switzerland, to as far as Portugal continue to provide transportation, temporary shelter, food, hygiene kits, psychosocial support, and other services to over 1 million refugees and IDPs through 21 projects.
Adventist Churches throughout the surrounding countries are sheltering refugees. Plans are being made to ensure that school-aged children can continue their education.
ADRA Canada continues to support the ADRA Network response in Ukraine. Through the hard work of local volunteers conducting fundraising events across Canada and the generosity of our supporters, ADRA has received to date $270,000. Through your love and compassion, ADRA is saving lives in Ukraine.
Please continue to pray for the people of Ukraine and the safety of our courageous staff and volunteers as they put their lives at risk to save others.
The needs continue to grow for the people of Ukraine. Please prayerfully consider what more you can do to help the work of ADRA in Ukraine. Your tax-deductible gift can be given right online.
Thank you for your support!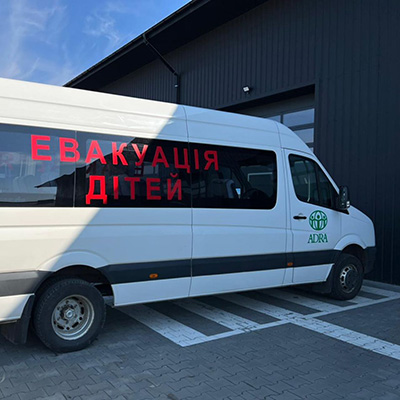 One of the many buses that ADRA Ukraine has purchased to help people evacuate from the hotspots of shelling.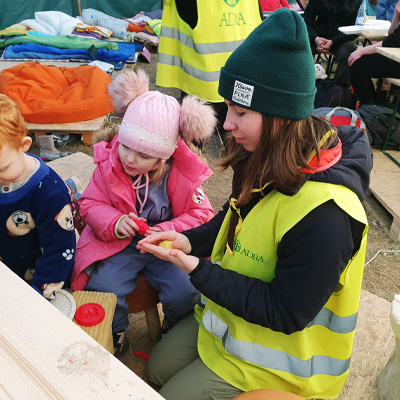 An ADRA Volunteer in Slovakia helps with children while their mother takes a much-needed rest.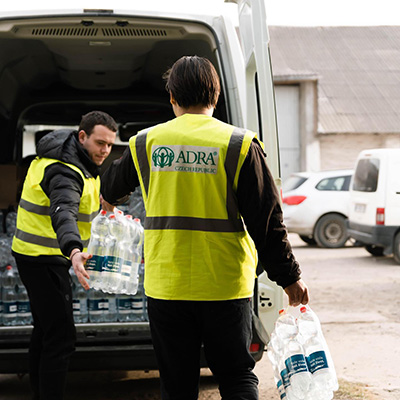 ADRA Volunteers in the Czech Republic unload water for emergency distribution.