On November 26, 2019, the country of Albania was struck by a 6.4 magnitude earthquake that took the lives of 52 people and left 3,000 more with injuries. Over 1,000 buildings collapsed. Many thousands more homes and apartment buildings were structurally damaged, making them extremely vulnerable to the ongoing aftershocks in the region. People were afraid to sleep in their own homes. Approximately 100,000 people were affected.
The marginalized Roma people of Albania have been hit hard by this disaster. Other than from ADRA, they have received very little help.
Marsida is a 19-year-old mother who currently lives with her husband and her 5-year-old son in a makeshift camp where many of the Roma community are currently finding refuge.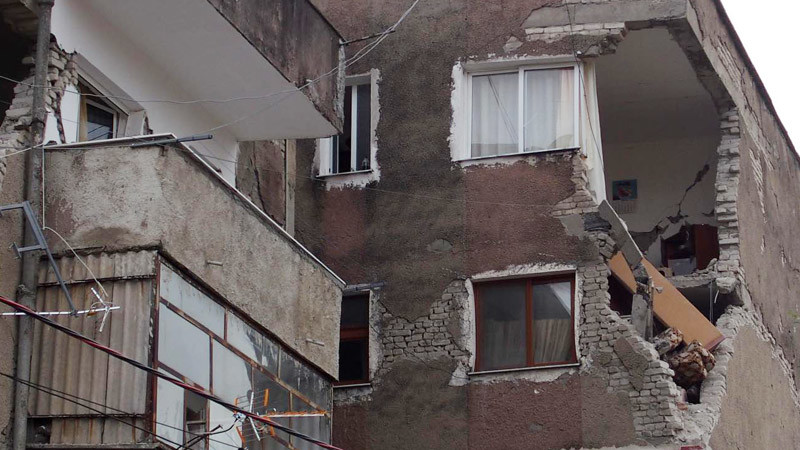 Apartment buildings damaged by earthquake. People were afraid to go into their homes.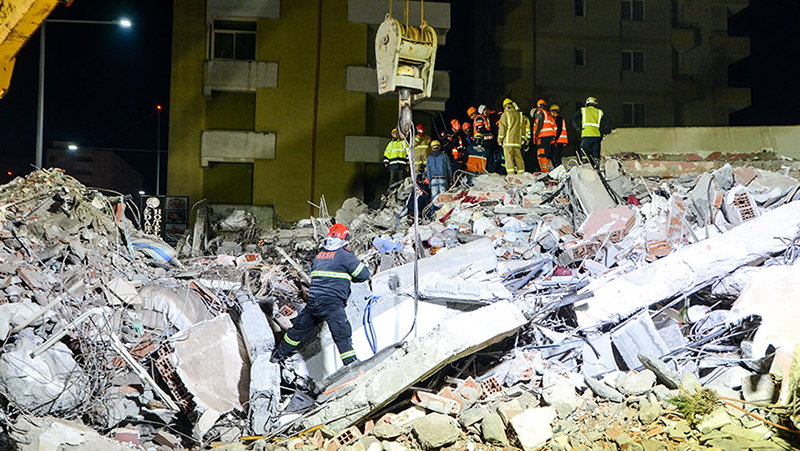 Emergency response crews search for survivors from a collapsed building in Durrës, Albania, November 26, 2019.
The earthquake struck at 3:54 AM. The building in which they lived was old and parts of the ceiling fell onto the bed where Marsida was sleeping with her son. Everyone living in the building was afraid that it would totally collapse and they quickly ran out into the street for safety. Everyone stayed outside for the rest of that night, numb with shock and fear.
"I was very scared to go back into my home because one of the main columns of the building was badly damaged and about to fall. None of us wanted to be inside when another aftershock hit. For weeks we have been waiting for the local emergency response workers to come and give us tents to stay in, but no one has showed up. No one that is, except for ADRA. They have been a wonderful help and support for us!
It was still early in the morning after the earthquake when ADRA drove into our community and started asking us how we were doing and what our needs were. Some of the ADRA staff tried to comfort the children and play with them.
ADRA has been so amazing! They have provided us with food from the very first day and they still are serving us hot meals. The food is very good. As I watch my son and the other children eat here in the community center, it makes me happy and thankful. In a time of helplessness and uncertainty, it is reassuring to know that there are people that we can count on to help."
Right now, the homeless are waiting for the tents the ADRA staff have said they will bring. The affected families are still living in improvised tents made out of blankets and tarpaulins. The shelters not waterproof. With every day that passes by, it becomes harder and harder to live under these conditions.
Lumturie, another mother of 6 kids from the Roma community says,
"We are eagerly waiting for tents from ADRA. We have completely lost faith that anyone else will come and help us. Other people are getting tents but it is like we don't exist! We need these tents because the rain comes in while we are sleeping, and our children are getting sick.
I want to thank ADRA for the wire mesh fence they installed around our shelter compound. It was very much needed and so helpful. Our children would often play near the road where cars pass, and the risk of an accident was high. The wire mesh fence that ADRA has set up has made the place where children play much safer."
Marsida adds, "I also want to thank ADRA for the gravel they have laid on the ground because the mud had become a problem for the children who play there."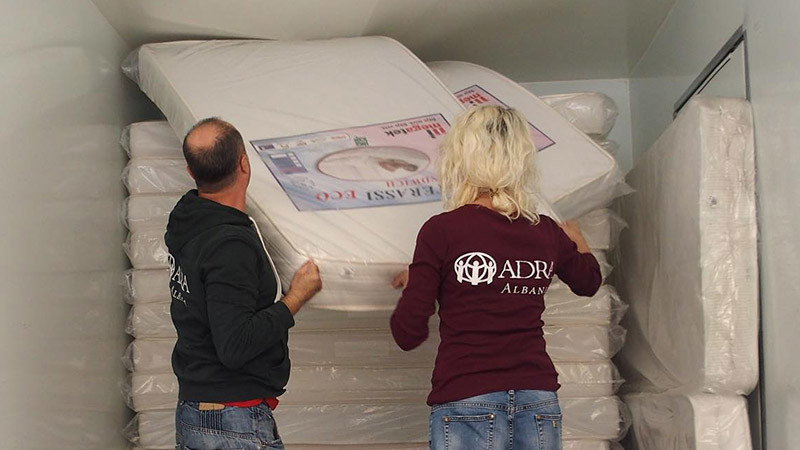 Selected families received mattresses from ADRA.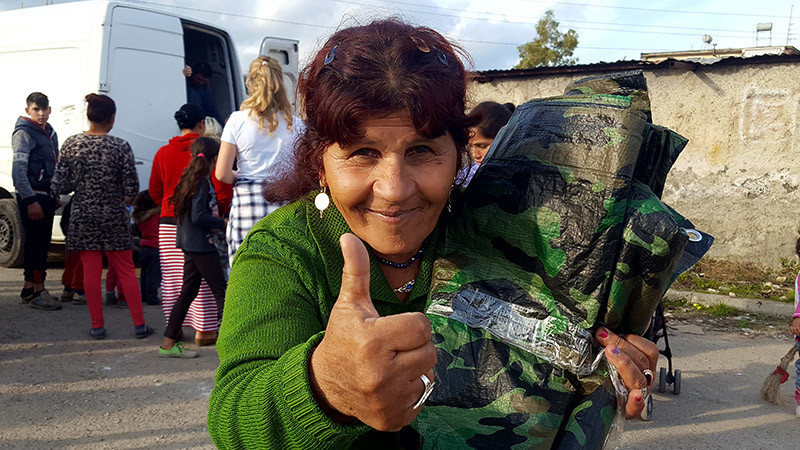 Shortly after the earthquake, ADRA started distributing emergency supplies such as food, water and tarpaulins.
One morning, shortly after the earthquake, when ADRA came to the Roma shelters to serve food, one of the children looked up with big eyes and asked, "Will you also come tomorrow?" This was a very touching moment for every one of the ADRA staff that they will remember for a long time. It is a good feeling to help people during their time of need!
With the support of the ADRA network, ADRA Albania is providing help in the way of food, shelter, water and sanitation and psycho-social support. As funds come in from supporting countries, ADRA Albania is distributing tents, mattresses, blankets, stoves and heaters.
The need is ongoing. Thank you for your continued support of the emergency relief efforts of ADRA!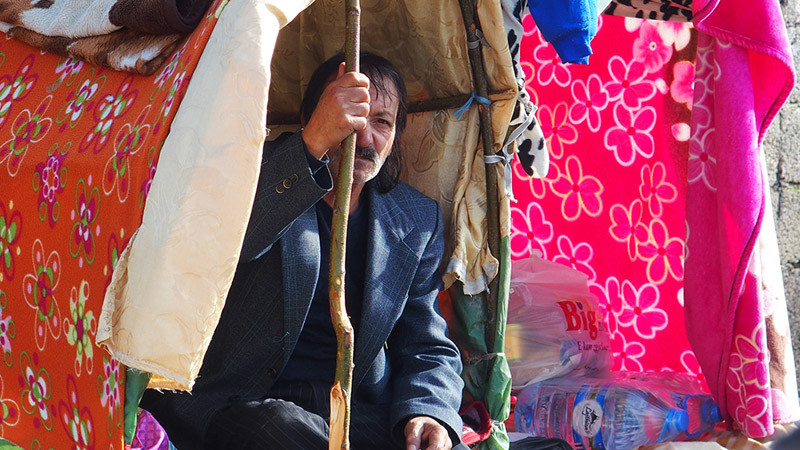 With help slow in coming, many Roma people struggle to survive in makeshift shelters that are not waterproof.
Small group sessions led by a trained counselor helps provide critical psycho-social support to people who have lost their homes.