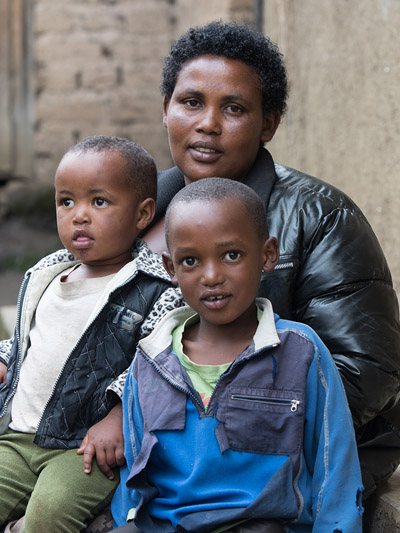 Nyirapica lives in Rwanda with her husband and her 7 children, who range in age from 19 to 3 years old.
They are small scale farmers who own a small piece of land a 40 minute walk from their house. They grew potatoes and beans to feed their children. If they had any extra they would sell them in the market for their household expenses and to buy vegetables. They would also forage for edible plants in the jungle.
Nyirapica learned that ADRA was starting a project in her community and decided to join.
As she attended the meetings she learned about the importance of nutrition. She learned that when children start eating a balanced diet with a good variety of vegetables, they are less likely to get sick and they grow better. She said that once she learned that, she immediately started growing vegetables right by her home and has decided that she will continue growing vegetables until she dies. She will never stop!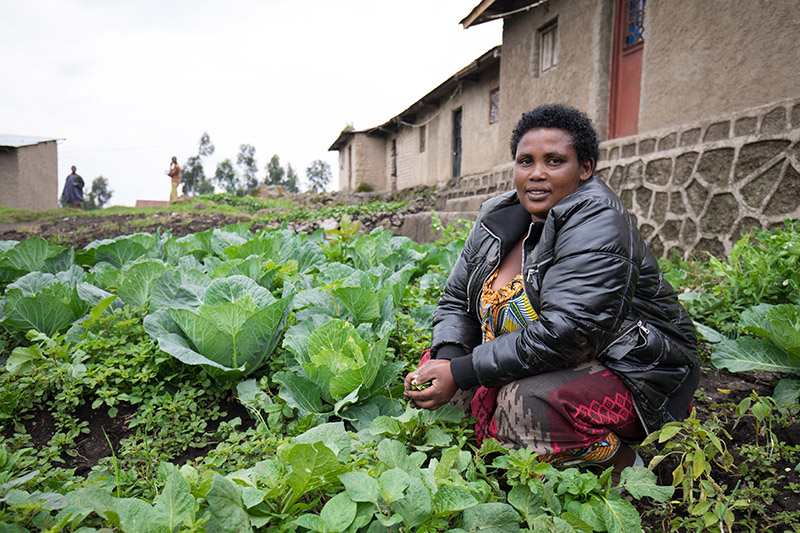 Her family is now eating vegetables at every meal. She has noticed that her family is more healthy. Their skin is better, they look more healthy, and no one is getting sick.
Nyirapica and her husband also learned about the importance of planning financially for their family. They are more aware that they need to make plans for educational costs and basic needs. With that in mind, she and her husband have decided to stop having children as seven is enough!
They also learned about savings in the financial group that she has joined. The group has also provided a sense of security because if she ever faces a financial need she knows that she can get a small loan at reasonable rates.
She has also learned about sanitation. She must keep the house clean, the children should be clean, their clothes should be clean and when she cooks, she needs to cook in a sanitary way. Before the classes on sanitation she did some of these things, some of the time, but now she is more aware of the importance of cleanliness, and she is more careful to follow these practices all of the time.
As she looks to the future, she is hopeful that the principles she is learning from ADRA will help her family to live healthier lives.