Traditional Birth Attendants Watch Over Mothers
The remote village of Sre Veal Koet in Cambodia lies at the end of a dusty road 36 kilometers from the nearest health center. The road isn't always dusty, in the rainy season it becomes deep mud.
In this area, maternal health is largely in the hands of seven traditional birth attendants, all in their late 50s or early 60s. Although they still use the title of traditional birth attendant, they long ago stopped delivering babies as the result of an earlier ADRA Cambodia initiative. Highly respected and steeped in local beliefs and customs, their careful watchfulness now supports antenatal and postnatal care in the community.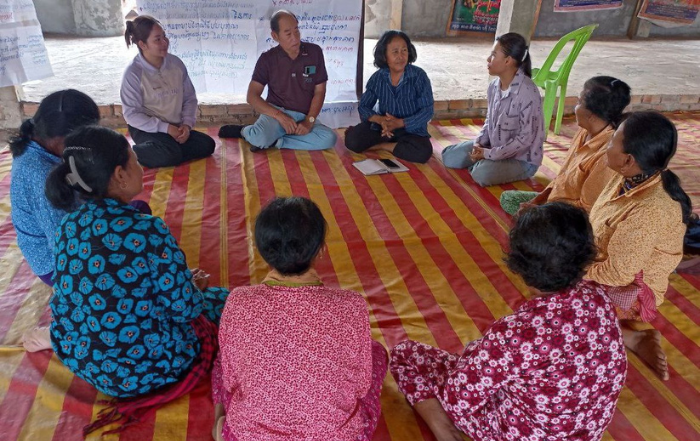 A Culture Shift
Here, as in many rural areas, girls often marry at 16 and start families soon after. This places them at greater risk of pregnancy complications than they would face if they were just a few years older. The Cambodian Ministry of Health recently launched a national initiative to persuade adolescents not to marry younger than 18 and not to start a family younger than 20. The traditional birth attendants were unsure how to respond to this very significant culture shift and asked the TOGETHER project for advice.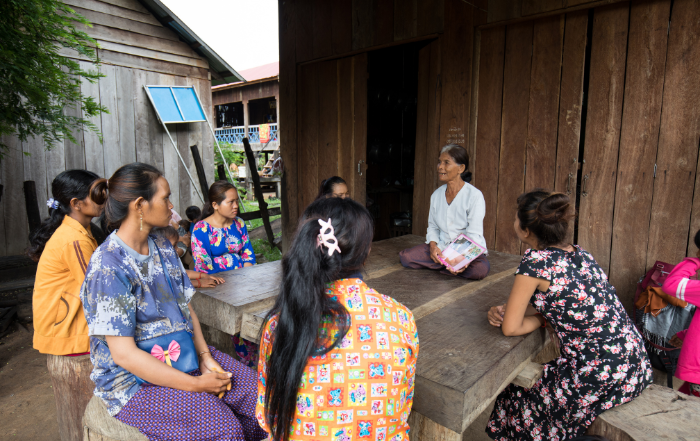 TOGETHER – Improving Service Delivery for Remote Villages
The TOGETHER project, with generous support from Global Affairs Canada, works with remote and indigenous communities in Cambodia, Kenya, the Philippines, and Uganda to ensure that the most vulnerable people in these areas can exercise their health-related human rights.
In northern Cambodia, ADRA Cambodia has brought health centre midwives and traditional birth attendants together in mutually-respectful and effective partnerships. The traditional birth attendants have received training in basic antenatal and postnatal care, and especially the early recognition of complications so that the midwives can intervene in good time. They encourage pregnant women to have at least four antenatal checkups at the health centre, even if they feel well. They will often go with the woman if she needs reassurance. They have also been trained to provide nutrition counseling and to counter the many traditional myths associated with the nutrition of pregnant women and nursing mothers.
This special partnership is having positive impacts in rural Cambodian communities. With their presence and influence in the community, traditional birth attendants support health services by sharing health messages from the clinics and encouraging mothers to seek care. In this way, they are a crucial link in service delivery for remote villages.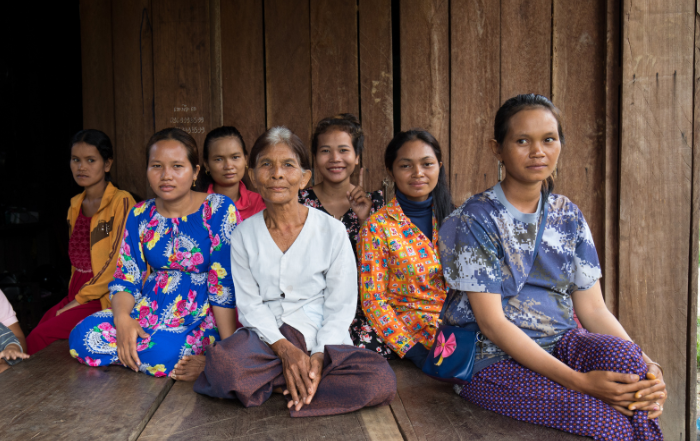 TOGETHER – Supporting Behaviour Changes that Lead to Healthier Mothers and Babies
Two people from TOGETHER and two midwives from the health centre made the dusty journey to Sre Veal Koet to meet the traditional birth attendants to explain how delaying childbearing reduces the risk to young mothers and their babies. They discussed how they could effectively explain the shift in perspective to adolescents and, equally importantly, to the parents who were eagerly looking forward to the arrival of grandchildren.
Now that they understand why the government has introduced this policy, the traditional birth attendants say they will work hard to implement it, confident in the knowledge that if they need more information or advice, they have only to ask and the TOGETHER project will respond.