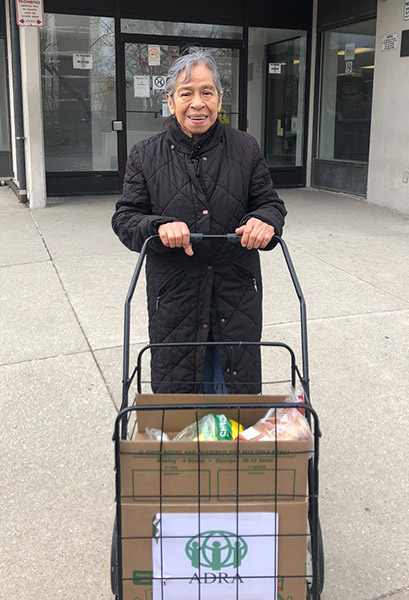 Martha lives with her daughter and two grandchildren in the city of Toronto. She is originally from Mexico but came to Canada to help care for her grandchildren. Her daughter is a chef by profession and had a good job at a nice restaurant before the pandemic. When COVID-19 caused restaurants in Toronto to close, Martha's daughter lost her job, and the bills began to pile up! Thankfully, she was eligible for the emergency support from the government, and this helped her pay rent and utilities, but there was not a lot left over for food.
Martha heard about the good work that ADRA was doing, supporting families in need. She contacted one of the volunteers at the Spanish Bet-el Adventist Church. She explained their situation and how they had run out of some basic necessities for the children. The volunteers sprang into action and were able to supply them with enough food for their needs. Martha was so thankful for the support they received.
Martha's story is typical of thousands of other families in the Toronto area that are living in a time of great need. Many are still out of work. For various reasons, many are not eligible for government support and are living in a very difficult situation. Children in Canada are going hungry!
Thanks to our supporters across Canada, the Seventh-day Adventist Church in Canada, and Adventist Community Services – North American Division, who have provided generous funding, ADRA has been able to respond to the COVID-19 crisis and help families who are going through a very difficult time. Partnering with Adventist conferences, churches, food banks, and other organizations, ADRA implemented 33 projects from coast to coast to coast. Over 500 volunteers have worked over 5,700 hours, demonstrating the love of God to people in this crisis. Over 28,000 families have been helped. 7,700 food baskets have been provided. In addition to food, people have received hygiene supplies and mental health support.
ADRA and church volunteers have experienced the joy of service as they worked for others. Pastor Melvin Bartley of the Iqaluit SDA group said, "As a group we felt blessed that we had an opportunity to witness to others and show Christ's unconditional love."
A big thanks to our ADRA supporters for helping us reach out to our fellow Canadians in need!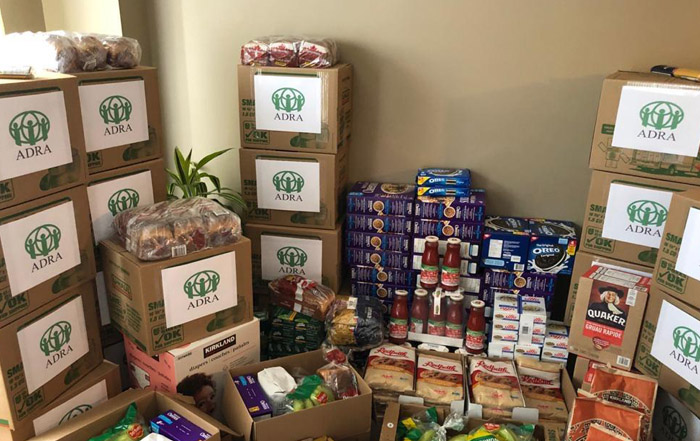 Food boxes in the Spanish Bet-el Adventist Church, packed and ready for delivery to people in need in Toronto.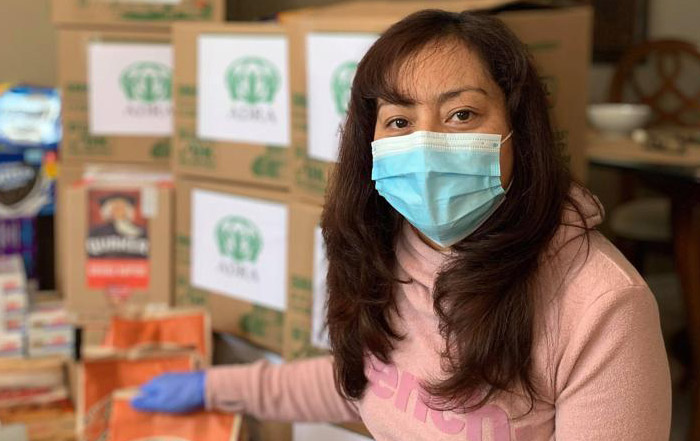 Eddy, of the Spanish Bet-el Adventist Church in Toronto, with food hampers ready to deliver.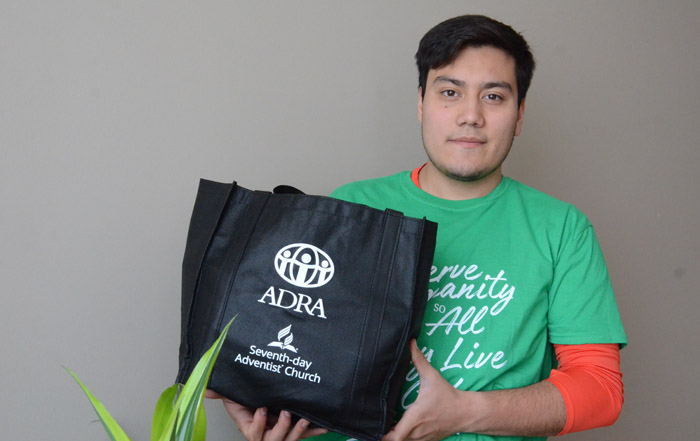 Richard of the Spanish Bet-el Adventist Church in Toronto holds a personal hygiene kit funded by the ADRA COVID-19 national response.