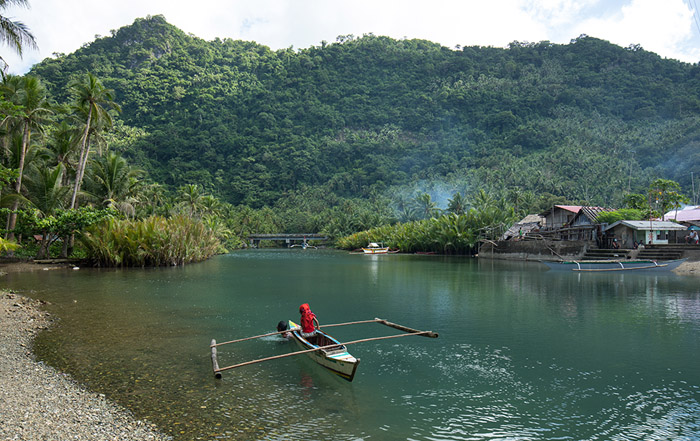 ADRA Canada is pleased to announce that Global Affairs Canada has approved funding for a nine-month COVID-19 response to be conducted by ADRA in the Philippines and Cambodia. The work will be done in the very same communities where ADRA has been implementing the EMBRACE project over the last four years. With the relationships that ADRA has built up with EMBRACE participants and the leaders of these municipalities, the the COVID-19 activities and distributions will be efficient and effective.
In the Philippines, the planned activities will include equipping quarantine facilities, providing test kits and personal protective equipment (PPE).
The project will also provide livelihood education, awareness-raising, and psycho-social support.
Over the last four years, the EMBRACE project has made amazing gains in the improvement of life for thousands of people living in remote coastal and island communities in the Philippines. People have learned how to provide better health, nutrition, income, water, and sanitation for their families and communities. Through gender sensitivity training and child development education, families have developed positive new life skills that have transformed lives.
COVID-19 threatened many of these gains and ADRA felt it was important to extend our presence in our EMBRACE villages a little longer to help people navigate these difficult times. The project will last from July 2020 through March 2021.
Tom Pignon, Country Director for ADRA Philippines, says,
"We are grateful for the support of Global Affairs Canada in implementing the EMBRACE project and providing this opportunity for further engagement. Their mission for improving reproductive health and services in the Philippines led to the success of the original project and we are delighted to extend this partnership in addressing this pandemic; particularly its effects on the most vulnerable."
In Cambodia, the project will help individuals, especially women and girls, gain access to and control over the practical resources necessary for their health and well-being during the pandemic. This will include support to individuals entering quarantine, assistance for vulnerable households who have lost their livelihoods, health and nutrition initiatives, and prevention of gender-based violence. The project will support broader public awareness-raising on protective measures for individuals. The project will build the capacity of institutions to reduce transmission and to respond appropriately and sensitively to the gender-specific needs of those impacted by the pandemic, including capacity building for frontline workers, health staff, and local partners in clinical management, contact tracing, identification of at-risk households, gender-based violence awareness, and appropriate response and referral.
While Cambodia currently has relatively few confirmed cases and has yet to experience rapid case increases and local transmission, the public health system will be quickly stressed if there is a significant outbreak. The return of migrant workers poses a significant risk for a local outbreak. Health facilities have been set-up to screen returning workers in the target provinces. Immediate support to the resource-constrained host governments' quarantine efforts is critical to containing COVID-19 and its negative impacts at a larger scale.
"We are grateful for the support of Global Affairs Canada in implementing the EMBRACE project and providing this opportunity to partner in support of the communities during this global crisis," remarked Mark Schwisow, ADRA Cambodia Country Director. "On behalf of our local team and EMBRACE participants, we express our thankfulness to the people of Canada for their support in ensuring that those most poor and vulnerable during this crisis have improved health and hope for the future for their children and families."