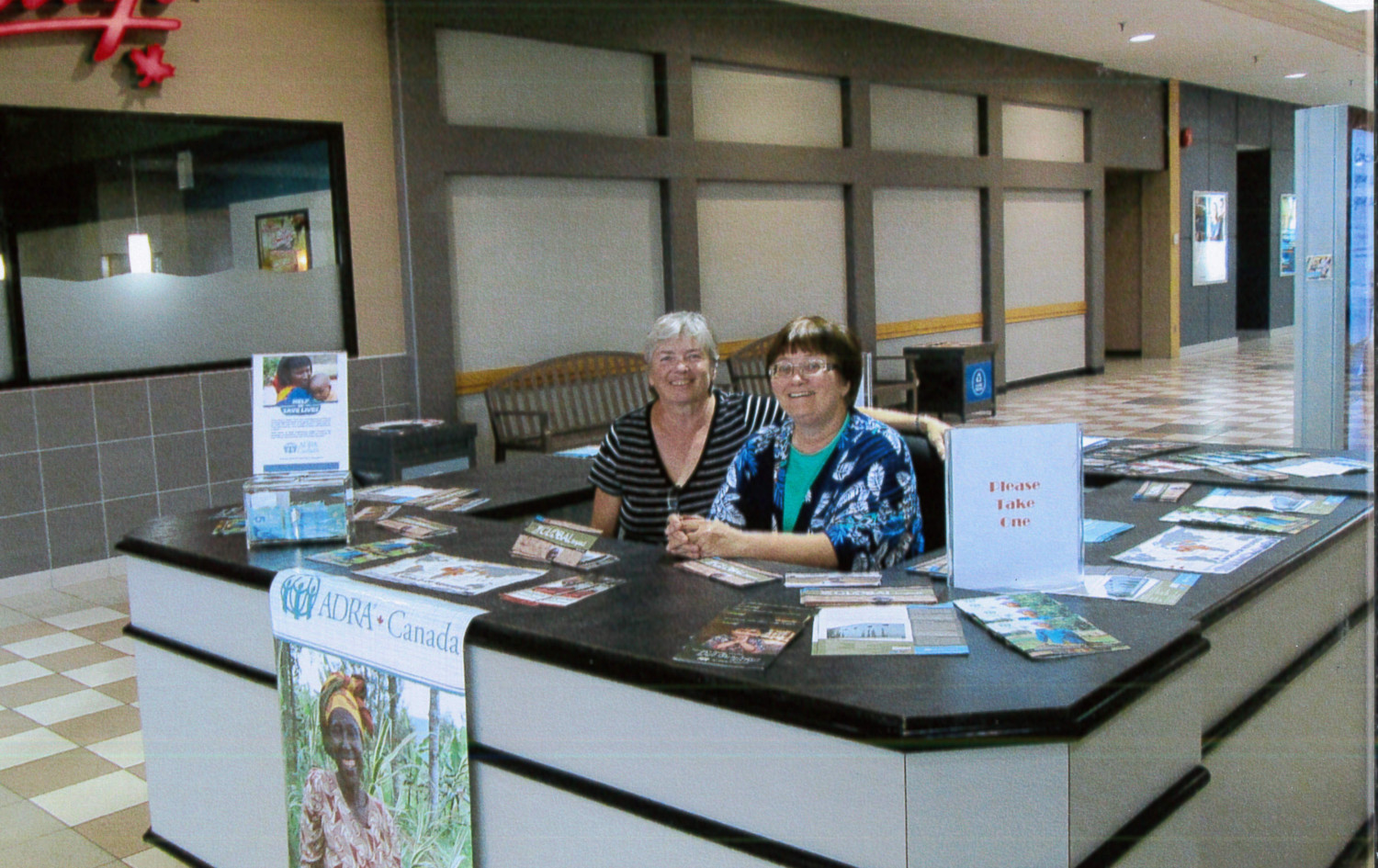 The doors of the Brandon Shoppers Mall in Brandon, Manitoba, opened for business. Kathy and her team of volunteers were ready for the influx of shoppers, primed with passion for ADRA's work and materials to share that work with others.
Kathy Adolph has been the ADRA Ambassador at the Brandon Seventh-day Adventist church for three years. But her love for and involvement in ADRA's mission go much further back. Kathy became an Adventist in 1987. Drawn to ADRA's work all over the world, she enthusiastically joined the annual Ingathering team. She enjoyed sharing about ADRA's work with people who had never before heard of it.
Kathy has found more ways to support ADRA's work. In addition to promoting ADRA in her church and encouraging the ADRA Annual Appeal, Kathy has also arranged for an ADRA booth at the Brandon Shoppers Mall. "I want more exposure to the public to promote awareness about ADRA. People should know about ADRA!" she said.
The Brandon Shoppers Mall offers a community service booth free of charge. When Kathy learned of this, she contacted the ADRA Canada office about hosting an informational booth. For the last three years, she has successfully run the booth for three days a year. She is hoping to do it twice this year. "In comparison to when we started, it seems that more people know about ADRA now."
Kathy is pursuing other creative ways to promote ADRA in her community. From taking out low-cost advertisements in a local newsletter to promoting ADRA Canada's Ration Meal Challenge to local schools and churches, Kathy is tireless in her efforts. They all stem from her belief in the mission of ADRA.
"Before I go Ingathering or before I sit down at the booth, I always pray that people will be open to hearing about ADRA, and about God."
A thousand thanks to Kathy and her team of volunteers! Your passionate dedication to ADRA is inspiring. You are changing lives around the world!