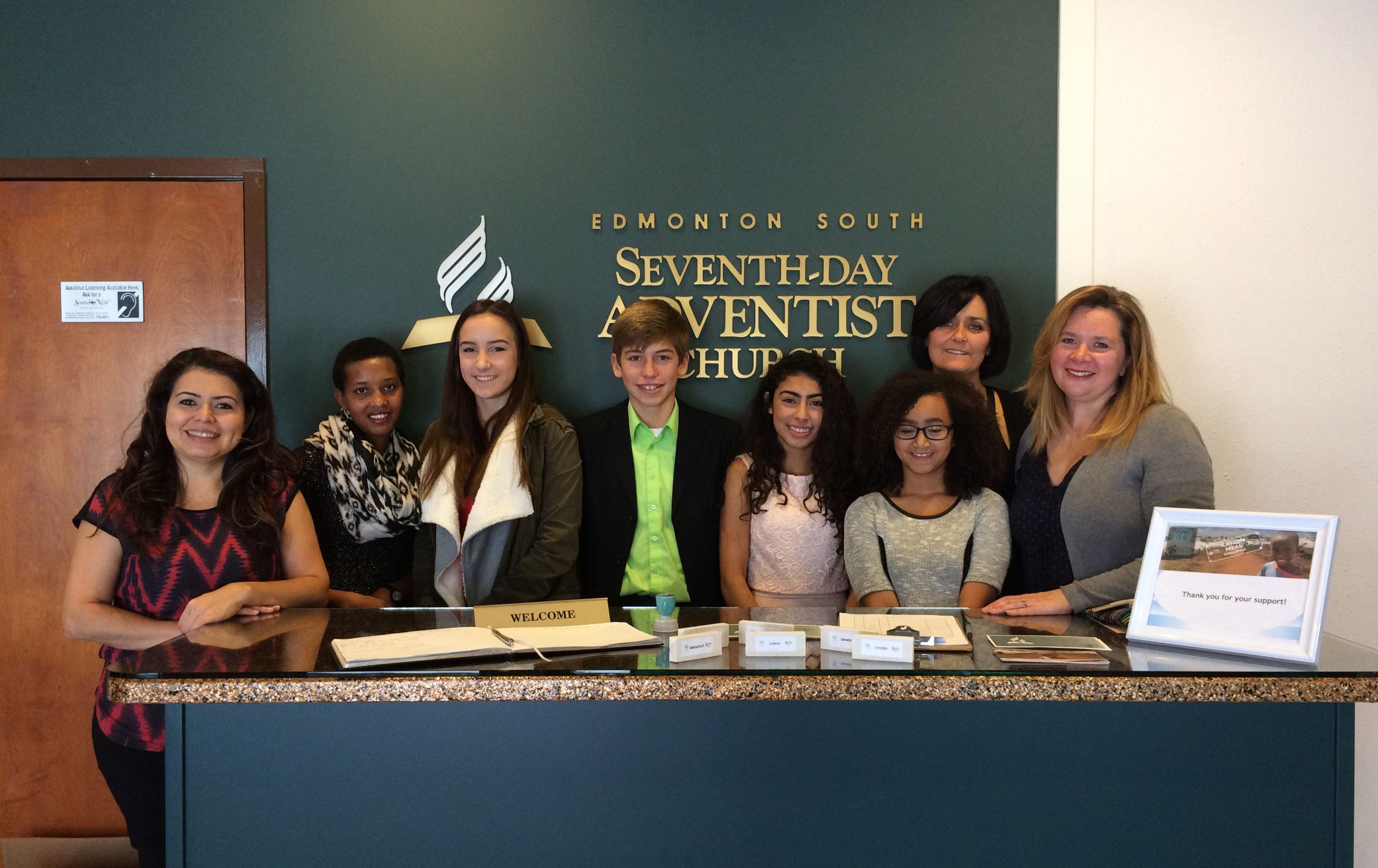 It was lunchtime on Sabbath and the fellowship hall was full of people. But rather than gathered around tables laden with potluck favourites, the church family sat on blankets on the floor, balancing plates of humble rice and beans on their knees. This was the 2nd annual ADRA Canada Ration Meal Challenge at the Edmonton South Church.
The Ration Meal Challenge invites participants to experience firsthand one aspect of refugee life: hunger. Participants can eat the BP-5 compact food bars that ADRA distributes in refugee camps, or they can eat a simple meal of rice and beans. Participants join the fight against hunger by raising money for ADRA's hunger projects.
Rosa Galdamez, the ADRA Ambassador for the Edmonton South Church, has organized this challenge for her church for the last two years. "I saw it as an opportunity to raise awareness among our youth and our church about the urgent needs in the world and ADRA's work in helping those in need."
After setting a date for the church-wide Ration Meal Challenge, Rosa launched a month-long awareness campaign to educate church members regarding the need, to inspire interest in the challenge, and to touch hearts to give.
Rosa took very seriously this opportunity to involve the youth of her church. She roped them in to lead a special program for the meal time. The participants brainstormed practical ways they could reach out more in their church, in their community, and in the world.
"I think the church members appreciate the opportunity to pause and simply acknowledge our blessings, to come together to pray and engage in a dialogue on how we can help those in need."
Over the last two years, around 150 people have participated in the Edmonton South Church's Ration Meal Challenge, raising over $12,000 to date. As each of those dollars is matched by the Canadian Foodgrains Bank, a partner with ADRA Canada in fighting world hunger, that amount is actually $24,000!
On behalf of ADRA Canada and those whose lives are changed by your sacrifice, thank you!