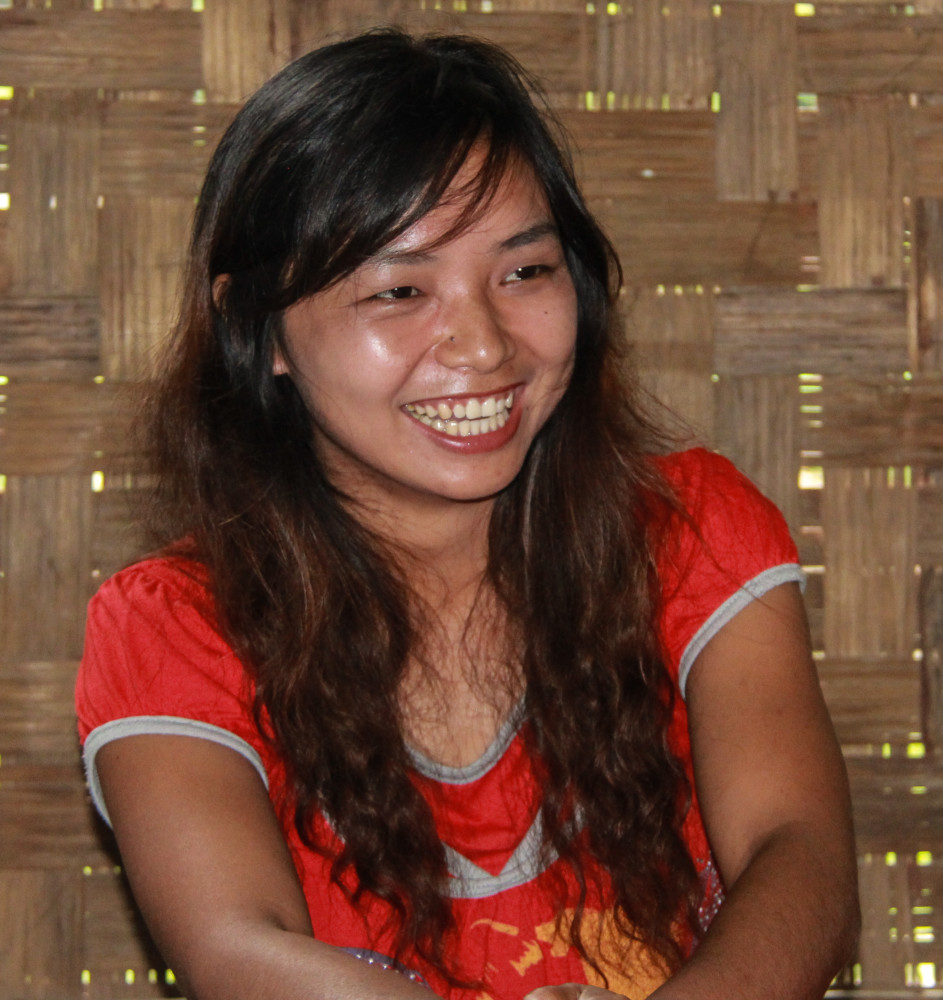 The monsoon rain hammered on the tin roof, making it almost impossible to hear the story. I was in the IDP (internally displaced people) camp called Janmai Kawng, in Myitkyina, in Kachin State, Myanmar (previously known as Burma). This was my first visit to the beautiful country I had first heard of from the Eric B Hare stories that were a part of the childhood of so many Adventist children.
Over the past 60 years, armed conflict has afflicted the area and the number of IDPs has been steadily increasing since the beginning of the renewed conflict in 2011 which followed a long ceasefire.
Through a translator, Chang Lawm told me of a night in July 2011 when around 7:00 pm the sound of gunfire caught the attention of the villagers. Warring groups were closing in on the 21-year old woman and her family.
As they worried about what to do, help came in the form of a motorboat, sent from the office of her denomination in Myitkyina (pronounced "mi-cheena"). The boat ferried Chang Lawm, her husband and four other family members across the Irrawaddy River.
That night they slept fitfully on the other side of the river. The next day they came to Myitkyina and stayed in a church compound. Frightened and worried about her family, especially the older members, Chang Lawm fell sick. Her fears were not unrealistic; two villagers who were unable to escape from the village were killed in the shooting.
Shortly afterwards Chang Lawm and her family moved in to the Janmai Kawng IDP camp. They have been there ever since. Her great wish for the future is to return home to her village. Meanwhile she volunteers with the camp management committee, while her husband tries every day to find work outside the camp doing farming or carpentry jobs.
"Thank you, ADRA, for your help to us," she told me. "Your assistance gives us help and encouragement."
The UN estimates that now over 100,000 people remain displaced as a result. Over 50 per cent are living in areas beyond Government control. While many of the IDPs are living in camps that are being well-managed, the majority live in crowded conditions in temporary accommodation that was not constructed to accommodate people for a prolonged period of time. The needs of the displaced populations remain high. Currently, IDPs are spread over a total of more than 160 camps.
ADRA Myanmar works together with the Kachin Baptist Convention (KBC) which has a large membership in the area, and which compassionately cares for thousands of IDPs in church and school camps. Recently ADRA Canada secured a grant of over a million dollars from the International Humanitarian Assistance unit at the Department of Foreign Affairs, Trade and Development (DFATD-IHA). This grant, along with donations from our supporters, makes this ministry possible.