"After peace came to South Sudan and we became a country of our own I was very hopeful for the future, but it did not last long. After only 18 months, war and conflict returned to our homeland. "
Jacqulyn hopes for peace were dashed when warring factions caused South Sudan to descend into open conflict in December 2013.
Three years later the country has been devastated. More than 100,000 people are at risk of starvation. Over seven million people have been forced from their homes. Schools are empty or destroyed. Thousands of people hide in swamps, hoping to escape enemy soldiers.
There are reports of 80,000 people a month crossing the border into Uganda to escape the violence.
Jacqulyn and her children were forced to flee their home. They now live in a refugee camp in Uganda. She does not know when or if her husband will be able to join them.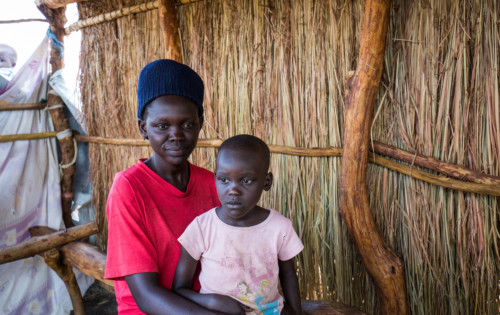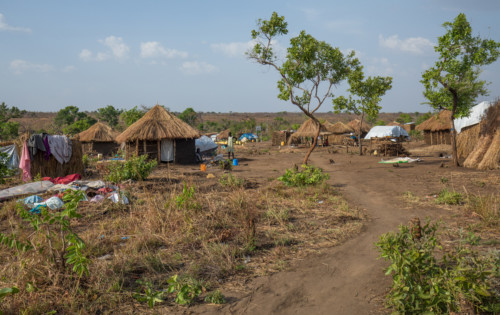 After her uncle was killed by the fighting, Jacqulyn knew that her family would no longer be safe. They began the long walk to the Ugandan border. It was a difficult journey, especially for the children. Fortunately, a kind stranger took them up in his vehicle and brought them safely to the border.
Jacqulyn was relieved to be welcomed by the Ugandan people. They were given food, blankets and sleeping mats. They were also given a plot of land in the camp where they can settle and build a house. Jacqulyn is hoping to start building the house soon, but for now they are sleeping in a tent. It is hot, but at least it is safe.
She is very grateful that her children are still able to go to school, even though there are not enough teachers or classrooms. She knows that an education will give them both better opportunities in the future.
Her children are settling into their new life. They have made friends and play with the other displaced children.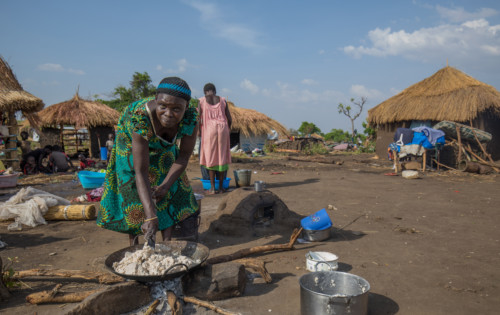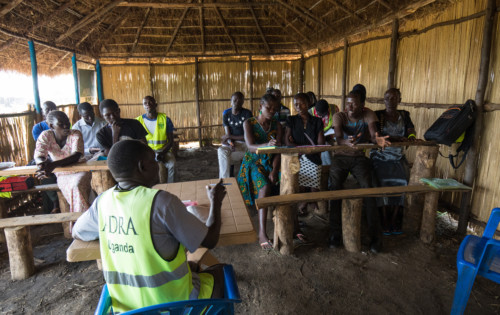 Jacqulyn has not been idle in the camp. She has become an ADRA volunteer! She enjoys making contributions to the new community and is learning a lot from the 'ADRA family'. She is also part of a group that has started a small community savings and loan program. Jacqulyn is a seamstress and she had to leave her sewing machine and materials behind when she fled. She hopes to borrow from the group to restart her business.
The ADRA network has been working in both South Sudan and Uganda for several years to help the people affected both by conflict and by famine. Emergency food distributions have meant the difference between life and death for many families.
ADRA Canada is grateful to the government of Canada, the Canadian Foodgrains Bank, and our faithful supporters for enabling us to bring help and hope to many in difficult circumstances. Your prayers and support are saving lives.