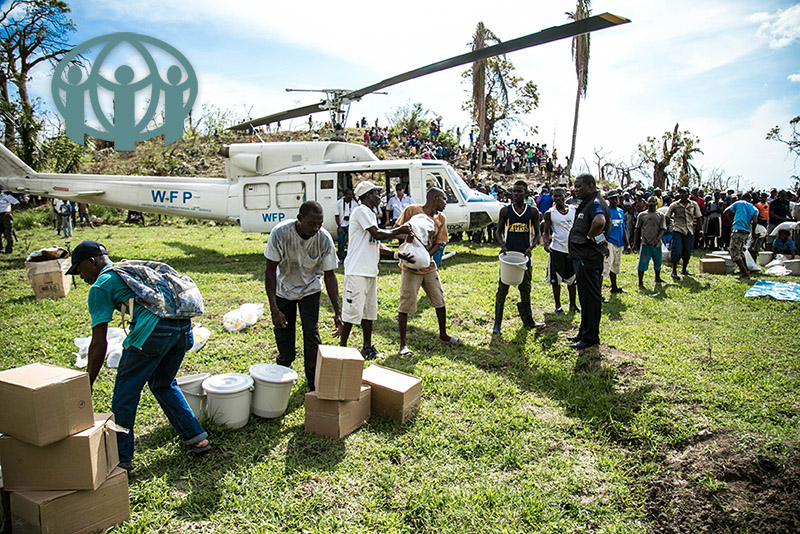 Three weeks after Haiti was battered by Hurricane Matthew, some remote communities are still cut off from emergency aid. This week ADRA reached one remote area of the community of Roche-A-Bateau with life saving supplies.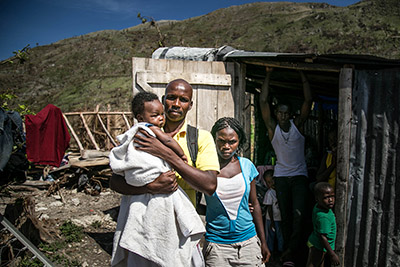 Charlemagne worries for his family. A farmer in the commune of Roche-A-Bateau, Charlemagne does not know where to get food after the hurricane.
"Before, we had enough to eat from what we grow on our farm. We even had enough to sell some of our produce. Now, nothing is left on the ground that is good enough for us to eat. We are starving here, everyday," he says.
According to the World Food Programme (WFP) of the United Nations (UN) Roche-A-Bateau has lost almost 100 percent of its fruit trees, including coconut, bananas and mangoes.
Charlemagne is frustrated and desperate to receive help. All the houses in his village were crushed to the ground; now his family lives in a cramped makeshift shelter that he built from the scraps of his old house. Around 175,000 people have lost their homes.
On Tuesday, October 25, the Adventist Development and Relief Agency (ADRA) reached the remote region of Roche-A-Bateau to distribute food packs, hygiene kits and water purification sets to100 affected families. With the assistance of the WFP, the goods reached the communities by means of a helicopter.
In addition to Roche-A-Bateau, ADRA has provided emergency assistance to the hard-hit communes of Arniquet, Maniche, and Torbeck as part of the organization's initial response.
ADRA has also partnered with Global Medic Canada for the provision of community water filtration systems in the Les Cayes region. Up to 20,000 people now have access to safe potable water to prevent the spread of cholera and other water-borne diseases.
Rainwater-filters have also been distributed to 100 families in every commune.
ADRA Haiti is establishing a field office in Les Cayes to further monitor the situation of the affected areas, as well as to continue coordination with the local government and other humanitarian agencies.
Fritz Biserreth, Country Director of ADRA Haiti, emphasizes ADRA's commitment to look after the short-term and long-term needs of the affected families.
"We are looking forward to creating projects that could improve the lives of these families, including Charlemagne's, especially in the area of livelihood, food security, health and shelter," says Biserreth, citing the cooperation among other ADRA offices in its network of 130 countries to raise funds.
Hurricane Matthew struck Haiti on October 1, killing 500 and affected 1.4 million people.
ADRA is the international humanitarian organization of the Seventh-day Adventist church has been working with people in distress and vulnerable communities around the world, operating in more than 130 countries to address poverty and social justice issues.
For more information on ADRA's Response to Haiti Click Here