With urgent news emerging throughout the province of Alberta, as wildfires spread across multiple communities, many of us are eagerly thinking of our neighbours in the western parts of Canada. While we do not have very thorough information for you yet regarding ADRA's response to the fires, we want to remind you of the incredible work that you have helped to support in Alberta.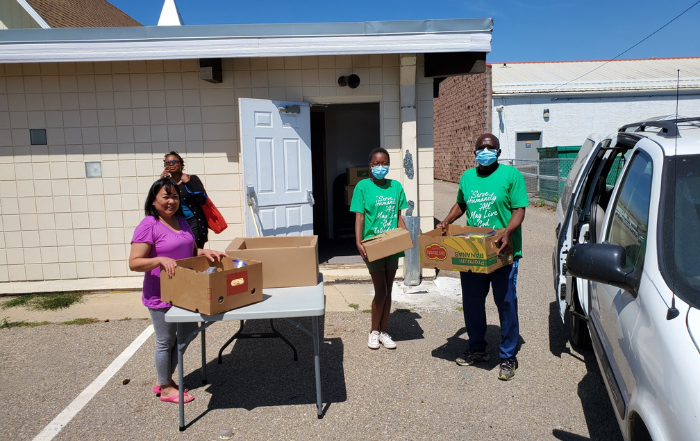 Ever since COVID-19 hit, the Adventist church in Lethbridge, Alberta has participated in a program called "ADRA Delivers." Knowing that places like restaurants were closed, and that many people were wary of venturing out of their homes, the church in Lethbridge decided to gather up donated food and deliver it directly to the homes of people in need, all while maintaining COVID-19 safety protocols.
The program evolved and expanded over time and continues today in the hands of dedicated volunteers. Since its inception, it has delivered over a million meals to communities in Alberta. In large city centers, individuals now come to the church's designated pickup locations and get hampers full of food and other helpful non-food items like clothing, toiletries, and housewares.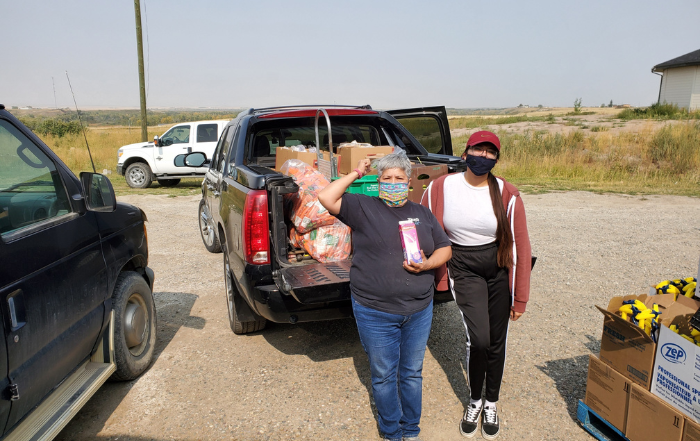 This initiative also helped to build cross-cultural bridges. On Sunday mornings, a mix of immigrant and refugee families – including several Muslim families – receive a couple-dozen food hampers. What's more, two of the largest indigenous nations in Canada – the Kainai Nation (also known as Blood Nation) and the Piikani Nation are also located just outside of Lethbridge and participate in this food project.
By supporting ADRA, you have allowed this program to grow, expand and help families and communities in Alberta and the indigenous nations there. You have helped sustain the development of this pilot project that will hopefully be replicated all over Canada. Even now as we await further news about the wildfires, Adventists in Alberta have begun mobilizing to offer shelter and emergency assistance to people in need. Thank you for your part in making this possible. We will keep you updated as we learn more about the fires.