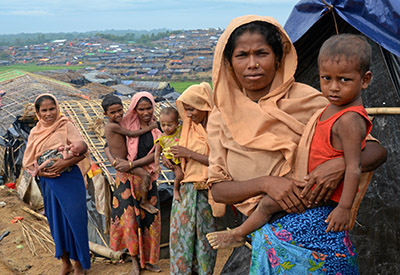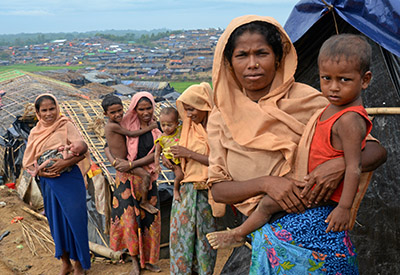 Every day they continue to arrive. Weary from a long journey with only a few personal belongings.
Over 600,000 Rohingya refugees have poured into the country of Bangladesh since August, 2017, adding to the 200,000 refugees that were already being hosted. The number continues to grow every day. Water, food, and shelter are in short supply. It is feared that the unhygienic conditions will cause widespread waterborne illnesses.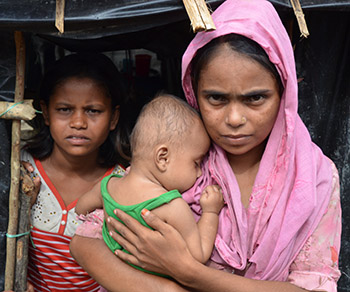 Moriam was inside her home with her children when she heard loud voices outside. Suddenly she realized that her house was on fire. She grabbed her children and ran into the forest to hide. After walking for five days they crossed the border into Bangladesh and arrived at the refugee camp.
"Life is difficult here in the camp. My baby is sick and needs medical treatment. It is very hot in the shelters during the day and the baby gets dehydrated very quickly. So far we have had enough money to buy our own food, but it will not last long. We need more food, water, toilets, and cooking utensils. But mostly we need food."
The ADRA Network is responding to this crisis and is providing food and shelter. These are urgent needs that compel ADRA to expand our response to include health, sanitation, and trauma counseling.