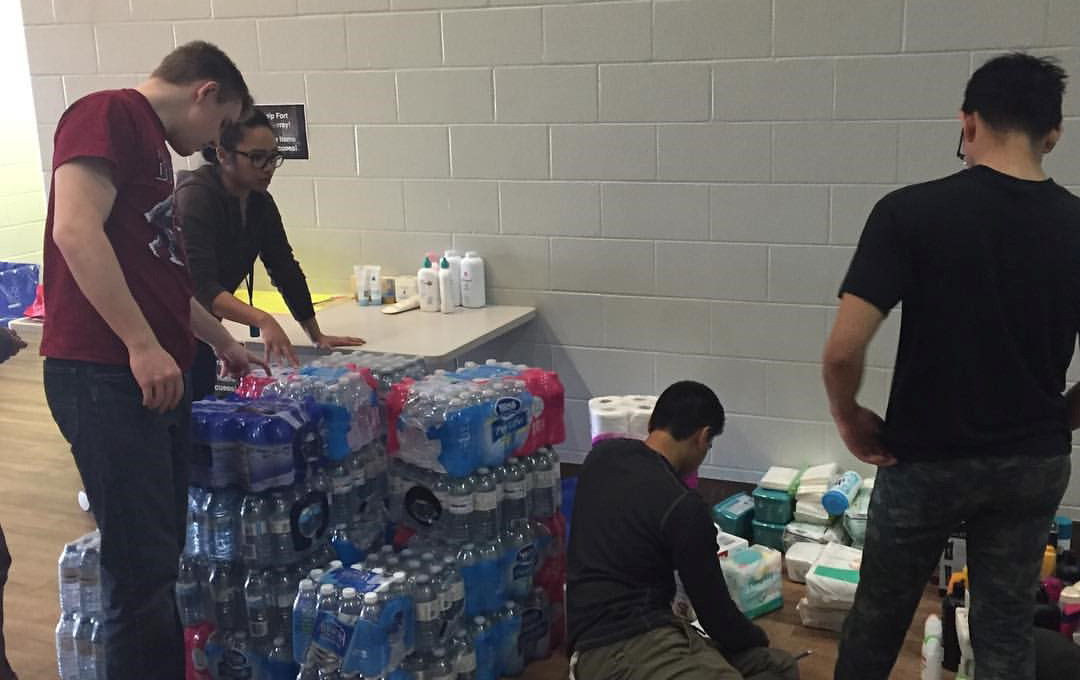 Seven hours and five minutes. That's how long it takes to drive the 754 km from Calgary to Fort McMurray.
For the students of Chinook Winds Adventist Academy (CWAA) the geographic distance did not translate into a compassionate distance.
They did not feel far removed from the people affected by the May wildfire. They were quick to empathize with those who had been forced to evacuate Fort McMurray. Rather than ignore the suffering and need they sprang into action.
The CWAA student association decided to raise money for ADRA Canada's response by holding a casual dress day. On Friday, May 13, 2016, just 10 days after the evacuation had been ordered, each student that brought in a donation was allowed to wear jeans. In one day they were able to bring in $1,385.13!
They didn't stop there. As the fire blazed on and word spread of the evacuees' many needs, the students organized themselves again. This time, they put out a call for donations of goods. They set a goal of 200 items from the elementary students and 100 items from the secondary students.
They far exceeded their goal! The students of CWAA brought in 2,671 items including toiletry items, baby supplies, and water. They shipped these donations to the Bridgeland Seventh-day Adventist Church where they were added to the shipment of supplies on the Alberta Conference/ADRA Canada Disaster Response trailer. The shipment was then sent to Edmonton where most evacuees were lodged and the supplies were distributed.
To the students and administration of Chinook Winds Adventist Academy, we say thank you! You truly made a difference. Your passion and initiative are an inspiration!