Anna is six a year-old girl living in Tanzania, Africa. Although born with Albinism, she is a charming, confident girl.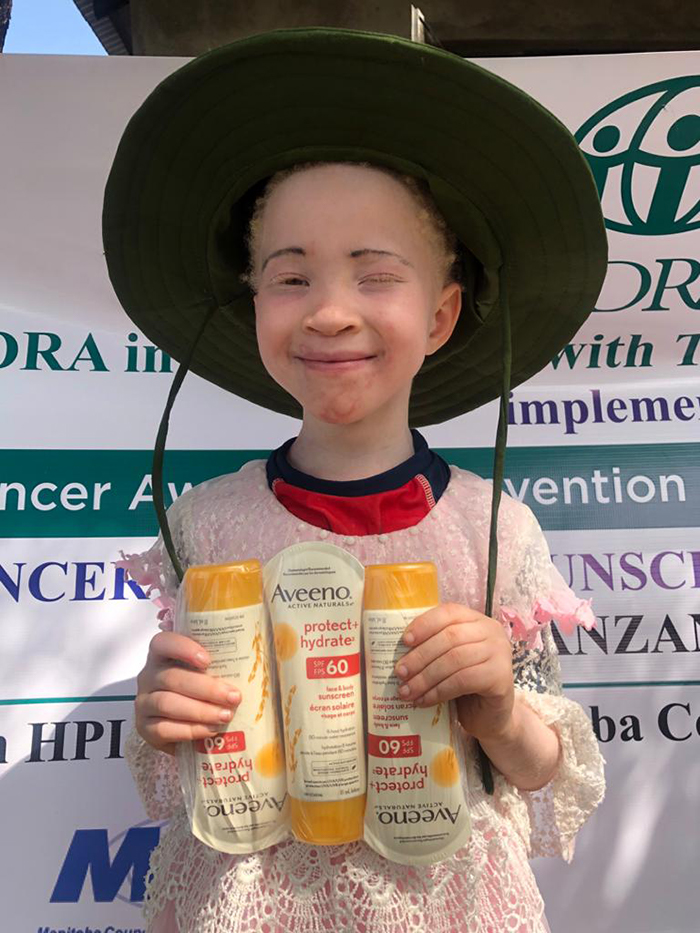 Anna lives with her mother and grandmother and is the only child in the household. When asked about her genetic condition Anna tosses her head back and laughs saying "She (her grandmother), loves me just the way I am".
At her young age, Anna is unaware of the dangers that face Persons with Albinism in Tanzania. She does not know of the ritual killings and amputations, especially of children, that began to spread in Tanzania in the late 2000s. She is unaware that across the country, Persons with Albinism are believed to be "haunted beings."
Anna's greatest fear is not Albinism. Her greatest fear is not being able to go to school, to continue her education beyond primary level.
To raise awareness of the risks of skin cancer, and help to reduce its prevalence in people with albinism, ADRA Canada, in cooperation with ADRA Tanzania and other partners, has launched the Early Skin Cancer Awareness, Prevention, and Engagement (ESCAPE) Project.
In this project we are distributing much-needed sunscreen, engaging communities in a public awareness campaign, and working with local dermatologists and public health agencies to detect and treat skin cancer quickly in Persons with Albinism across six regions in Tanzania.