On June 13, 2022, members of ADRA Cambodia's TOGETHER team celebrated the "World No Tobacco Day". This year's theme was "Tobacco Poisons our Environment."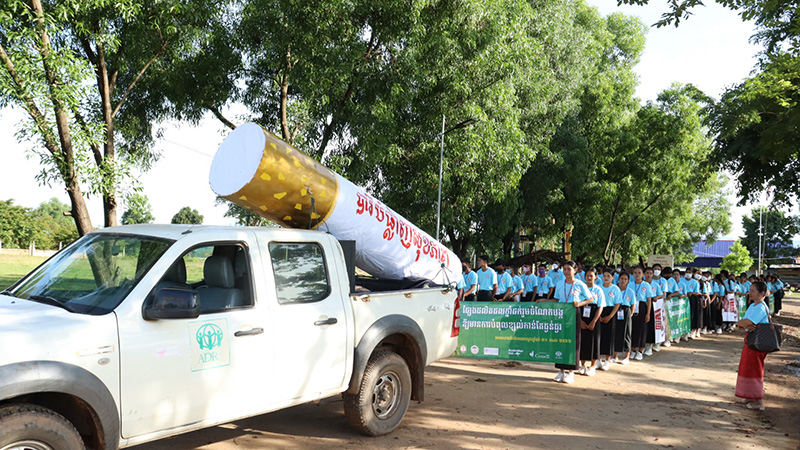 The event highlighted the harmful effects of tobacco use and secondhand smoke on newborn babies, children, pregnant women, and youth. The event also raised awareness of the risks facing women and girls' health and wellbeing by highlighting issues of sexual and gender-based violence (SGBV), another critical area of focus for TOGETHER.
The key objectives of the event were:
To improve people's knowledge of the serious effects of tobacco use, including the destruction of our environment.
To help community leaders and members better understand how to protect women and young girls from the effects of tobacco use.
To encourage parents and other caregivers to give up tobacco use, to protect women and girls from harmful environments and other forms of abuse, violence, and risks.
The event was broadcast via local media and Facebook Live. https://www.facebook.com/Youths-Knowledge-Health-100346632716705.
TOGETHER is a gender-transformative, 6-year project that has been made possible through funding from the Government of Canada. In partnership with ADRA Canada, SickKids and Salanga, TOGETHER will ensure that nearly two hundred thousand girls, women, boys and men in Kenya, Uganda, Cambodia, and the Philippines are enabled to exercise their health-related human rights.
For more information on the TOGETHER Project, Click Here.