Brian and Ed are friends who both attend the Lacombe Community Church in Alberta. Together, they have almost 100 years of combined door-to-door canvassing experience.
For over 25 years, Brian has been canvassing for ADRA. He was introduced to canvassing at a young age and realized that he enjoyed it.
"My feet never grow weary of walking up steps and knocking on doors and I find that my knuckles never wear out. The bones in these fingers have knocked on thousands of doors and the Lord keeps them strong and hard."
Ed was born and currently lives in Alberta, but over the years he has canvassed both in Newfoundland and British Columbia. He began canvassing when he was 13 years old. His teacher took his class on a field trip and asked if he would participate in Ingathering. While visiting one of the houses, he was bitten by a dog. Thankfully, he wasn't badly hurt. This experience did not stop Ed from fulfilling this ministry.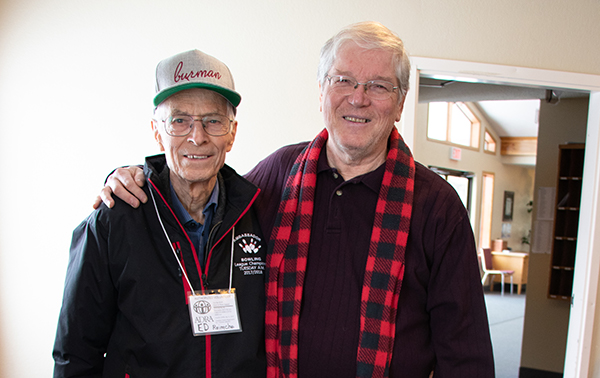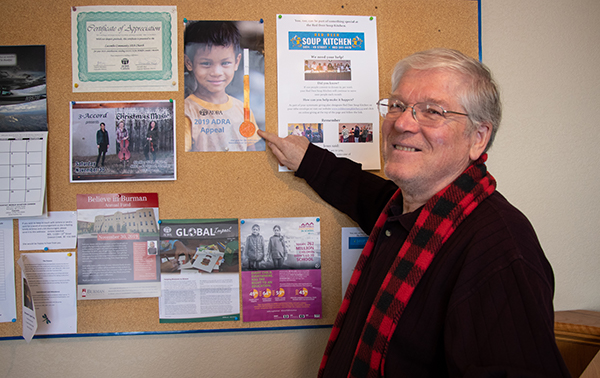 In 2019 Ed celebrated 70 years of Ingathering.
"One day Ed was a little discouraged. He said 'Everybody must be shopping Brian. No one's home and no one's giving.' I said, 'Okay, you can go home Ed. I will keep going.' I had a little more optimism that the next door will give. He turned around, but he did not go home. Instead, he went across the street and tried another district and the Lord blessed him. One after another, each house gave. He crossed the street and people started giving."
It is because of supporters like Brian and Ed that ADRA is able to serve humanity. Every knock on a door is an opportunity to introduce someone to the ministry of ADRA, which can make all the difference to a family in need.
"We go out with a spring in our step and a smile on our face."
ADRA is so grateful for Brian and Ed's dedication and support.