Juan Carlos is a 44-year-old husband and father. He lives in Ccampa, Peru, with his wife Yulisa and their two daughters, ages 12 and 14. Ccampa is located over 14,000 feet above sea level, with extreme temperatures as low as -6° Fahrenheit (–21°Celsius). This community is essentially at the base of the snow-capped Andes of Cusco, Peru.
Until December 2019, Juan Carlos was a muleteer and chef for hiking enthusiasts and tourists visiting the Vinicunca Rainbow Mountain, the snow-capped Salkantay peak, or the Humantay Lake and its stunning blue lagoon. Juan's income was small. While sufficient to support him and his family, it was not enough to make much-needed upgrades to the one-room structure the family called home. Like their neighbours, Juan's house was made of stones, a dirt floor, and a zinc roof. Worst of all, they had no electricity. Poor ventilation and soot from the woodstove the family use caused their eyes to burn, and they often had coughing fits.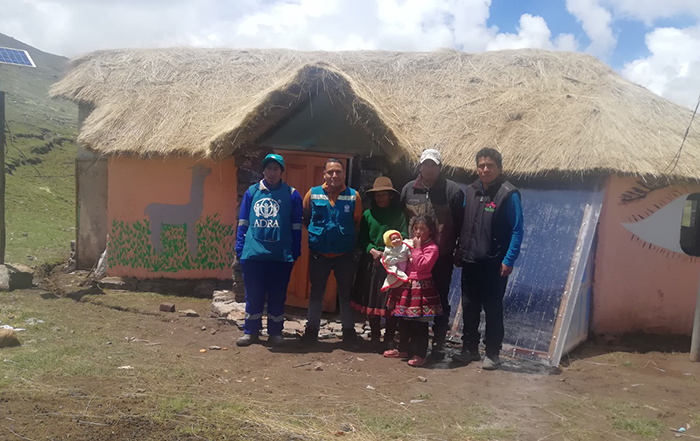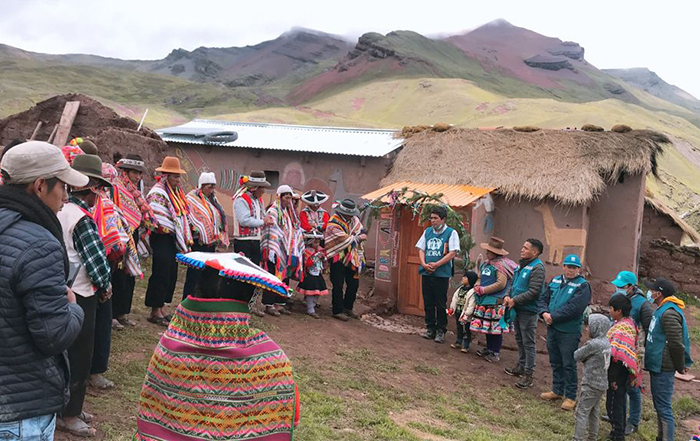 When ADRA came to Chilca to help families suffering from respiratory illnesses in his community, Juan Carlos was overjoyed. In partnership with the Really Living SDA Church in Hamilton, Ontario, ADRA installed a Trombe wall that traps the sun's warmth and radiates it back into the room, raising the temperature of the bedrooms considerably. The house was also fitted with a solar panel for electric lighting in the evenings. A wooden floor and an upgraded stove with a metal chimney for proper venting were also installed. Now the air in Juan Carlos' home is fresh and clean. His wife and children no longer have coughing fits.
A broad smile spreads across his face as he tells of how ADRA changed his life. "My family and I, we are happy. We know that our needs are many, and because of the coronavirus, our income has decreased almost entirely. With this new house, we can start again, making plans and thinking about a better tomorrow. Thanks to all the people who give us their help in these difficult times. Thanks to ADRA Canada and ADRA Peru. Keep helping more families in similar communities. You bring hope to families, and that has no value."
Thanks to our generous ADRA supporters and the Really Living SDA Church families, like Juan Carlos' are experiencing the joys of having a warm and healthy home.