The excitement in the air is punctuated by basketball dribbles, sneakers squeaking on the shiny gym floor, referee whistle trills, and friends and family cheering. Teams of young and not-so-young men and women race across the courts, striving for the prize. However, this friendly competition is for much more than just a few fleeting moments in the limelight. This is the Hoops for Hunger basketball tournament, an annual fundraising event hosted by the Toronto West Seventh-day Adventist Church. The basketball tournament is the result of much prayer, a sense of mission, and collaboration.
Hoops for Hunger helps support ADRA's Hunger projects while strengthening the church family's relationships with the youth in the community. The 3-on-3 scrimmage is open to all within the church and the community. It raises funds to help feed thousands of people in developing countries face hunger because of drought, civil conflicts, or natural disasters.
"Hoops for Hunger is one of God's inspirations," shares Janice Smith, ADRA Ambassador for the church.
Janice left her island home of Jamaica and emigrated to Canada when she was 11 years old. Growing up in a developing country showed Janice the pain of poverty and the plight of the hungry has a special place in her heart.
Janice was always moved when she heard the testimonies of those who were helped by the church's ministries. She donated to these causes when she could, but she had a strong desire to do more. She waited and watched for God to provide the opportunity.
Five years ago, she was offered the role of ADRA Ambassador. At first she was uncertain about what it meant, but she decided to let the Lord lead. She began praying about ways to strengthen the relationship between the Toronto West church and ADRA. Many ideas came to mind, but nothing resonated until she attended a Saturday night basketball game in the church basement.
As she watched the youth playing, inspiration struck.
"Why don't we have a basketball tournament to raise funds for ADRA's Hunger Projects?" she wondered.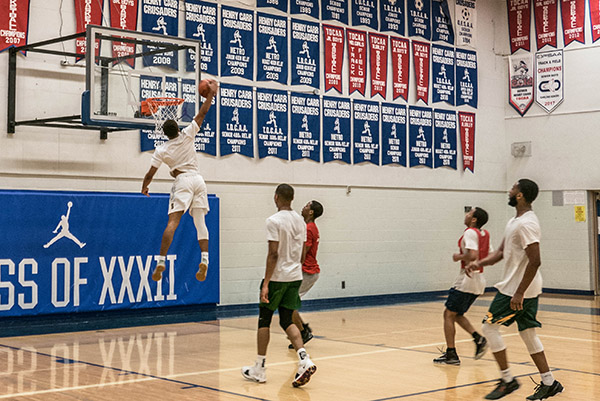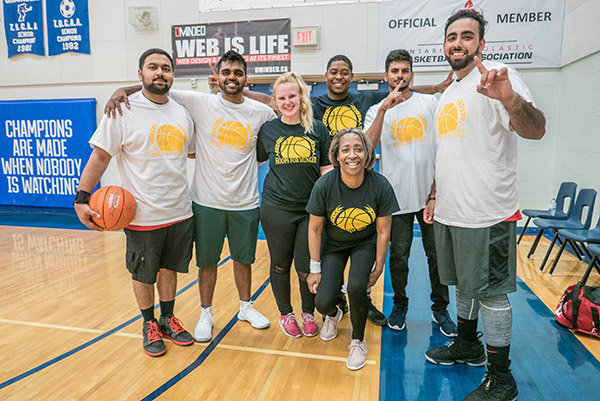 It was a beautiful convergence of her compassion towards the hungry, her ministry within her church working for ADRA, her church's mission to involve and engage the youth, and her call to be more active in the community. She gathered other church members and together they began organizing their Hoops for Hunger event.
ADRA's purpose is to serve humanity so all may live as God intended. We are committed to preserving the wellbeing and dignity of all with whom we work. Our Hunger projects ensure that families and communities have a reliable source of nutritious food.
Poverty, conflict, unpredictable seasons, the increasing intensity of storms, and the longevity of droughts are wrecking havoc on families' traditional means of growing enough food to feed their families. Many who in previous years could adequately care for their themselves, are now experiencing hunger. Lack of proper nutrition tragically means that many children do not develop as they should. Instead, they are shorter, thinner, and do not perform as well in school as they should.
In droughts and conflicts ADRA provides emergency rations to help families survive. When the situation is stable we provide agricultural training to teach families techniques to farm more efficiently and sustainably. We teach strategies that increase harvests such as intensive farming, where crops that complement each other are planted together to make the best use of the available land and to replenish the nutrients in the soil. Also called companion planting, this technique helps to prevent pests and blight. Drip irrigation, clay pot irrigation, and wicking beds make the best use of scarce water, especially in dry seasons and arid climates. Families now enjoy fresh produce in months that were previously marked by hunger. In addition to fresh food, families are taught to preserve their crops so they last even longer.
After just one year in an ADRA program, participants often find that they not only have bountiful harvests of healthy food for their families, but they also have extra vegetables and fruits to sell in the market, providing a welcome increase to their income.
God has commissioned his followers to feed the hungry. ADRA, with its partners and supporters, is answering this call. Janice and her church, through the Hoops for Hunger tournament, are also responding to God's commission.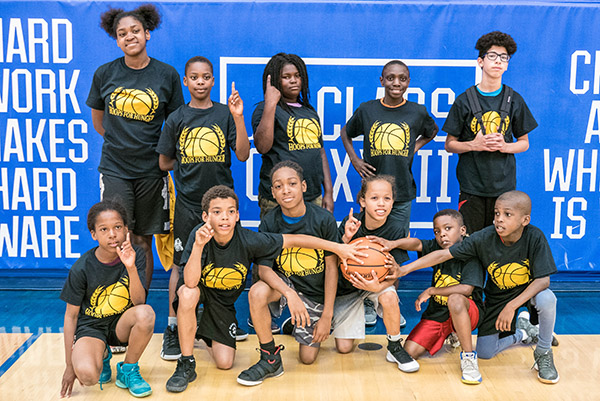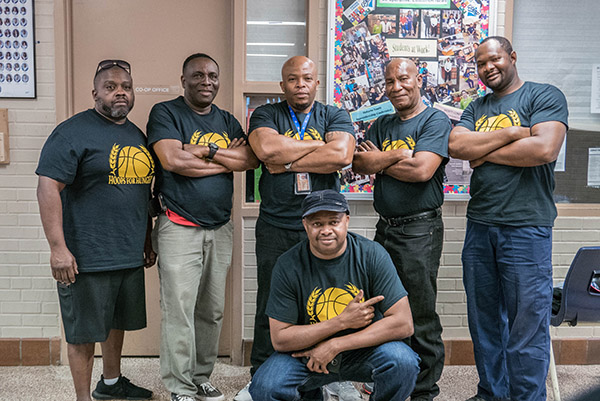 Since it began in 2014, Hoops for Hunger has steadily grown. It is has become a major fundraising initiative for the Toronto West church. Both church members and community youth alike have sung its praises.
"[I] love the event because we are meeting our church's vision of being a community church," shared one of the church's Elders.
Jaleel, a participant in last year's tournament, added, "It's a great experience. [It's] very friendly and at the same time, very competitive. It was nice seeing all the different faces there. We got to bond and meet new people. I think more people should come out this year where we can work with the community and do something for a good cause."
Looking back on her years as an ADRA Ambassador and organizing Hoops for Hunger Janice reflects, "This feels like a calling. I was involved with church activities before, but nothing like this. The game is people helping others to win and the excitement and inspiration that drives me can only come from God."